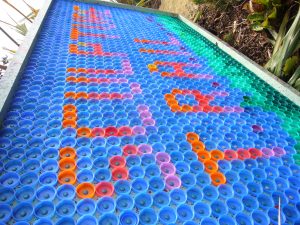 Thanks to our Indiegogo crowdfunding campaign (which you can still contribute to by clicking the link) we have a lovely prize fund to attract all you lovely talented artists to join our sculpture trail this summer! Trail is so well established now – in it's 11th year and we are hoping to retain the interest of our established, loyal, group of sculptors but also people who have not exhibited with us before; so please let your art student and recently graduated friends know about this year's event.
We already have international entries and are keen to reach artists all over the country….so far we have over 20 entries, but the more the merrier, so get making!
Environmental Artist Award £ 500
A juried award for the best combination of environmental message and artistic expression.
Public Vote £100
Our popular public vote award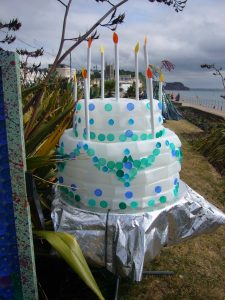 Community Award £ 100 
A juried award for the best school or community group sculpture
Margaret Shepherd Award £ 200
Awarded by the donor, for her best in show choice.
NEW NEW NEW Award!!!!! Lemonfest Indoor Environmental Art Prize £ 100
Every summer we hold an indoor exhibition in TAAG, to explore recycled art in a gallery setting and this year we have a prize for the best large piece in show in the gallery.
The indoor exhibition follows the same criteria as the outdoor trail, it has to be 70% recycled materials, but the work is – or can be- for sale so its a great retail option for recycled artists.
Email us for the criteria and artist brief and get making! trailartuk@googlemail.com