Here we bring you a monthly chosen art or craft activity with an environmental, recycled or natural theme for you to try at home, school, nursery or in a group.
All our activity of the month picks have been tried, tested and recommended by one of our TRAIL team members.
Activity of the month
Autumn Leaf Wreath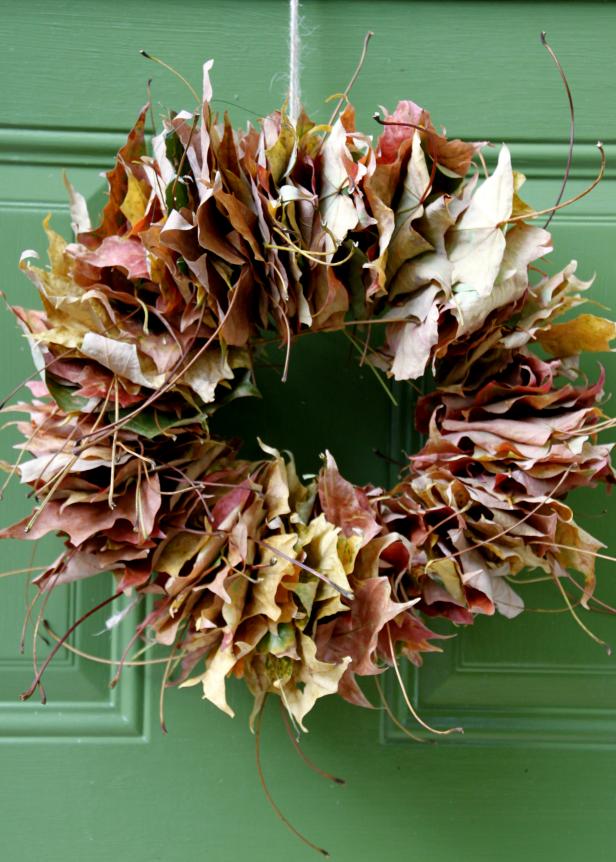 Chosen by Sam Lock, TRAIL Organiser, Playworker and Mum
One my family's favorite activities of autumn last year was the Autumnal Leaf Wreath. The kids loved running through the park (for some time) collecting lots of different coloured leaves off the ground, the brighter the colours the better for us.
You will need:
Craft wire or Metal coat hanger
Lots of leaves or leaf shape cut outs from orange, brown, yellow and red paper

Jute string / Twine / Ribbon or wool

Gardening gloves
How to..
Bend the wire / coat hanger into a  circle and leave it unfastened.

Push the center of each leaf onto the metal wire, we advise little hands to use gardening gloves !

Fill the wire with as many leaves as possible leaving just an inch gap at either end of the wire.

Twist the ends of the wire together to complete the wreath circle.

Shuffle the leaves around the wreath to cover all the wire.

Tie a hoop of twine onto the wreath to hang.
You can add pine cones, fir or wrap around ribbon scraps to add more style.
We are constantly looking for new and exciting activities to share and use ourselves and we hope you enjoy what we find, if you have a great activity idea yourself or would like to share the results of an idea you were inspired by our website please let us know.
Email Sam Lock at trailartuk@googlemail.com
Please note we will never publish data without further consent from all parties involved.