Artist information: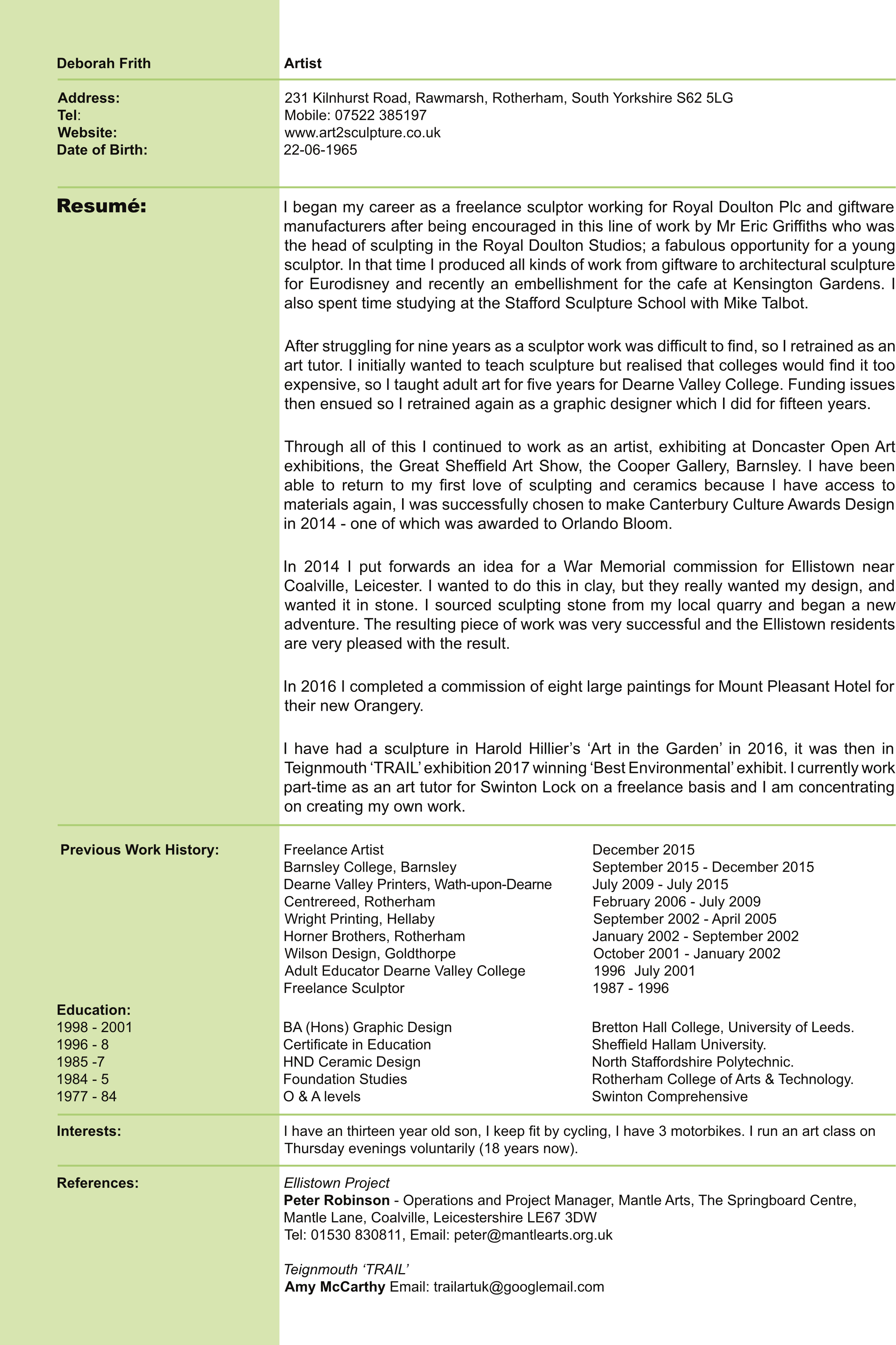 Sculpture Description:
Using recycled steel car body panels, mostly wings. It takes a form similar to a corset in shape. Using an English wheel on some pieces gives it a texture like gathered silk, hammering others to give the metal a different texture like cloth. The original colour of the car wings remains in place. Then I will use rivets and stainless twisted wire to lace/sew the piece together onto a metal shape similar to the taylors dummy on the examples page attached. This is designed to create a relationship to patchwork quilting, sewing and darning. I will use recycled wire and car parts but will have to use a made wire frame to fit it to.
For this piece I want to use 'women's work' as a title. This is because I had feedback that the public was surprised that 'Transcription' was made by a woman, which made me think of how our gender often defines our working roles; when I was at school it was the boys that were encouraged to do metalwork and woodwork, computer skills such as they were then and, with the recent concentration on how women are still paid unequally, how we haven't got quite as far as we think. Since it is one hundred years since women were able to vote this year I think it will be an especially apt theme.
When I was putting together the idea of proposal 1 I bought a taylors dummy with the intent of using it for the structure of the first idea. However when we got it home I realised it wouldn't be strong enough to support the metal cladding. As a result I would like to enter it as a separate project called 'Hedgerow'. The plastics situation is gathering momentum and I wanted to put my twopennyworth in and highlight the rubbish we see in the road side and hedgerows. The wire taylors dummy, a lovely piece on its own, makes a connection of nature as female, a lovely entity, but we take it for granted and abuse it. So i want to take the wire dummy and give it a hawthorne skirt and apply to it found objects from a litterpick on the road, recreating the circumstance where rubbish is a blight wired in to the hawthorne branches. It will stand on hedgerow turf also covered in detritus found at the roadside. I am trying to make a serious point about how we view our roadsides – or not as the case may be when you drive past miles of rubbish at the road side and fail to see it!
Ideas board