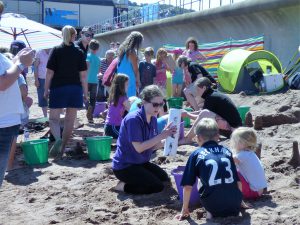 What a great year 2016 has been for TRAIL! As well as a great exhibition, we worked hard to raise money for lots of funded community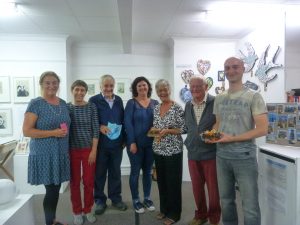 workshops and have been able to fulfil our core aim of raising awareness of environmental issues and recycling through art. We were also joined by the Met Office for the first time; for 2 days of sand sculpting workshops in August..
Thank you to everyone who was involved in the TRAIL from the artists to our hard working volunteers and our generous sponsors; despite a few set backs with vandalism at the beginning of the exhibition, the town really got behind us this summer and we had a great response to the show. The standard of work was very good this year and we thank all our artists for their hard work and continued support.  The  winner of the £500 artists prize this year was Teignmouth based artist Janec van Veen, with Spiritus Mundi.
The £100 Public Vote was won by Malcolm Curley's Recyclist and Teignmouth WI won the £100 Community Prize for their Tops and Pots Octopus. The £200 Environmental Prize was shared between Kerry and Mike Leaman with their Tin Man and Julia Vella's 'If theres no home for nature…'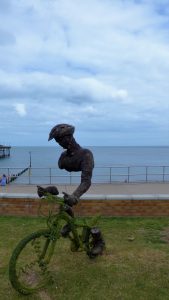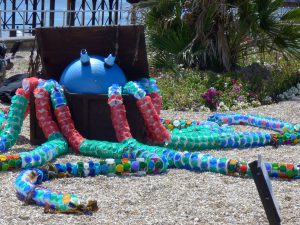 The TRAIL team had a busy year running workshops and obtained funding to work with everyone from young children to elderly carers. The year kicked off with a free family stall at Lemonfest recycling the plastic beer glasses of the festival goers into jelly fish.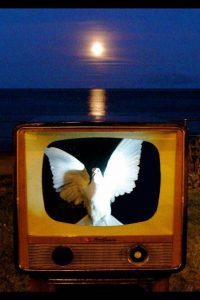 We continued with £500 funding from the United Nation's backed, Captain Planet Foundation, to create a permanent sculpture for TCS Mill Lane School. Founding TRAIL member Julia Vella organised and designed a large insect city for all the wildlife in the school's wildlife area and 120 children worked hard to create all the individual boxes that come together to form a large home for nature.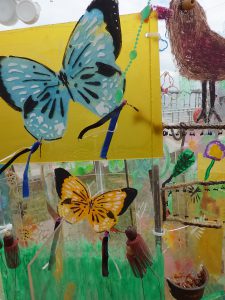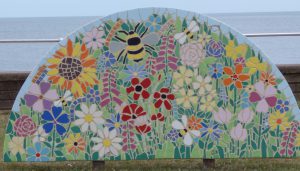 Amy McCarthy went to Exeter to make a sculpture from old bits of perspex found at the back of a store cupboard with St Luke's Secondary School.
Liz Lockyear, Michelle Greenwood Brown and Steve McGlenn used our Devon Community Fund grant and Devon County Council funding to create work for the indoor and outdoor exhibitions with the TAAG Carers Group, which takes place at TAAG every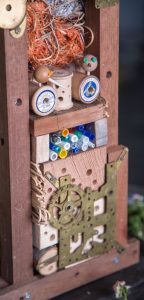 Thursday morning. They made a mosaic for outdoors and wooden houses for the indoor show.
Our annual carnival family workshop was as popular as ever and we also funded artist led workshops with Melissa Muldoon in Dawlish a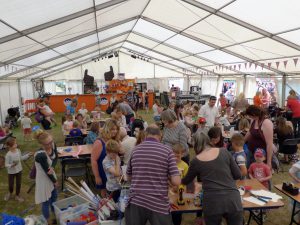 nd  Maya
Greenwood-Brown led a workshop with AIMS supported living scheme.
We were one of the green token choices in Waitrose and this raised over £200 towards our running costs and we are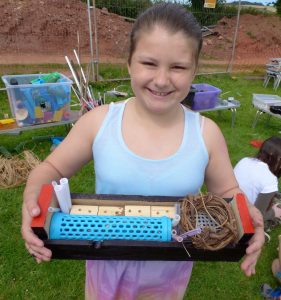 grateful to many local Teignmouth businesses who all sponsored us in return for seafront advertising. We have had great feed back from local spon sors and next year will be providing a disc for shop windows so show you are supporting this year's TRAIL.
2017 will be with us soon and we are busily filling in funding forms and thinking of new ideas. If you are interested in taking part in TRAIL, becoming a member of our volunteer team or would like to sponsor one of our prizes please contact us trailartuk@googlemail.com
Thanks to Viv Wilson for the photo of the prize giving