TRAIL is pleased to announce a new community project
Thanks to funding from People's Health Trust, the TeignVironment project will start two new community art groups for residents in Teignmouth, Devon.
Starting on Thursday 1 February, TeignVironment will provide weekly art workshops for adults and young people; and from Saturday 3 February weekly art workshops for adults and children.
TeignVironment Project's aim is to encourage, engage and support the community of Teignmouth to improve the physical environment of our town and raise environmental awareness with residents and visitors through art and creative activities that may include recycling/upcycling waste into useful and artistic items, mural making and river beach improvements.
All weekly workshops will be based at TAAG, 4-5 Northumberland Place, Teignmouth TQ14 8DD and will be free for all participants.
TRAIL has received funding from People's Health Trust using money raised by Health Contact through the Health Lottery.For more details or to sign up for any of these workshops please contact the TeignVironment project leader Sam Lock by:
Email: teignvironment@gmail.com website: www.trailart.co.uk Phone: 07379758735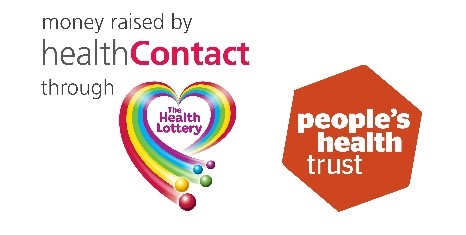 People's Health Trust is an independent charity addressing health inequalities across Great Britain. It works closely with each Community Interest Company distributing grants www.peopleshealthtrust.org.uk
The Health Lottery is operated for and on behalf of 51 Community Interest Companies across England, Scotland and Wales, all holding society lottery licenses issued by the Gambling Commission. www.healthlottery.co.uk
HealthContact is a Community Interest Company committed to raising money to address health inequalities in Devon and Torbay.