Our annual FREE recycled art workshops will be running from 12th to 28th August at the Teign Heritage Centre, Teignmouth. Tickets are Free but limited, book now to guarantee your space.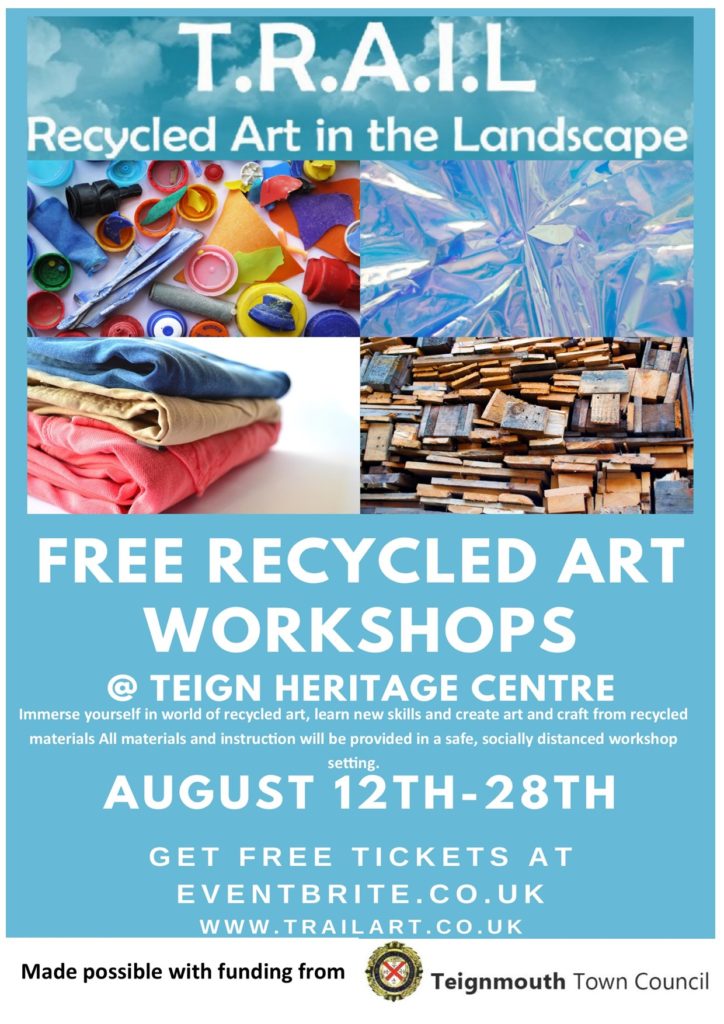 These workshops have been made possible with funding from

The Teign Heritage Centre will also be open to visitors from 21st August, for more details click on the image below.