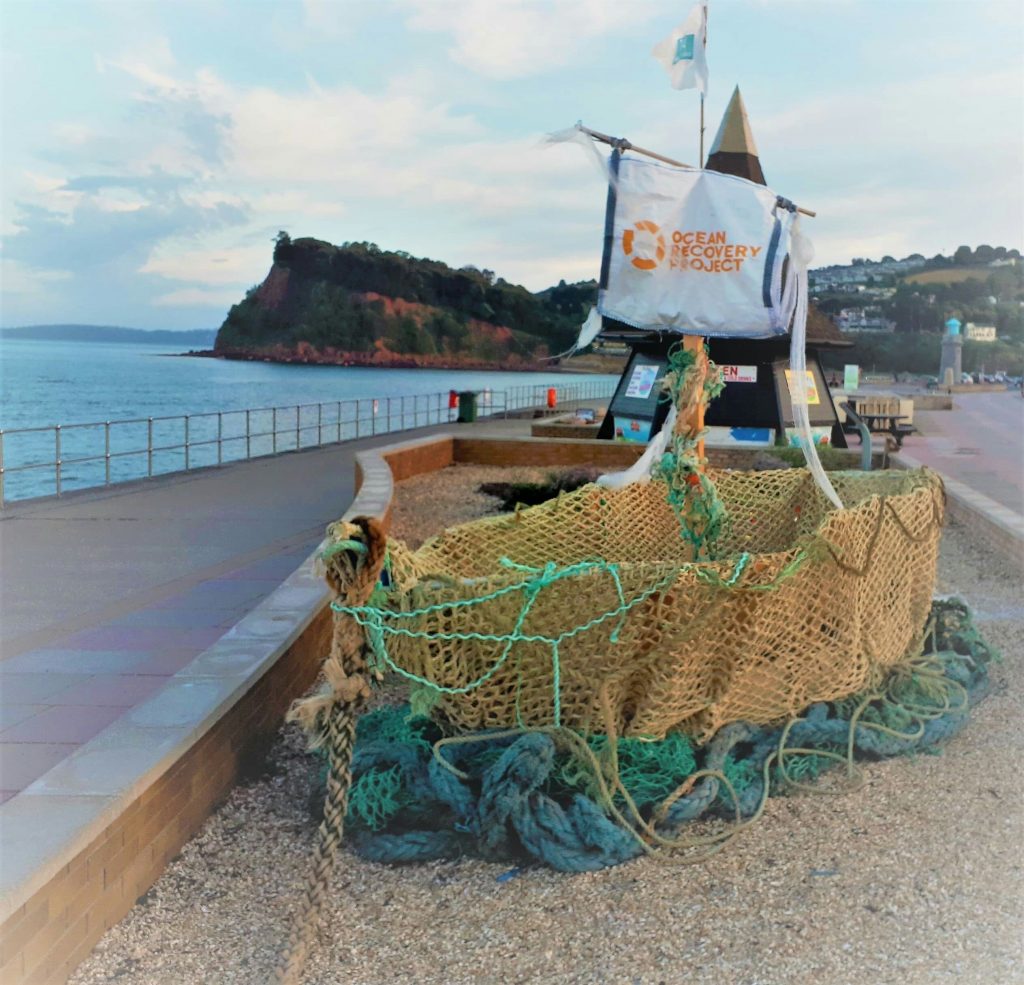 Welcome to
Teignmouth Recycled Art In Landscape
What we usually do…
TRAIL is an artist-led, voluntary organisation focusing on raising awareness of environmental issues through recycled art. The acclaimed annual sculpture trail, along Teignmouth Sea Front, takes place for the duration of the summer season along the South Devon coast.  Alongside our main annual exhibition, Indoor TRAIL showcases the best in recycled art for your home in a gallery setting. We run regular workshops, make sculptures for environmental campaigns and organisations and work with local schools and community groups.
As of 19th March 2020, what we are doing now…
Teignmouth Together -Separately
What a rollercoaster week we have all had around the world!
Obviously, TRAIL has had to significantly change its plans. We had amazing school projects planned, but these strange times call for a new approach.
So, we have diverted our modest funds into some new ways of working and
hopefully we can reach as many, if not more of you lovely people.
Firstly, we will be posting a daily craft project on the website on the

activities to do at home page

. These will all be easy to make for young and old alike, from common household items and recycled materials where possible. Please share them, make them and enjoy them.
Every week (available soon) we will be making up awesome packs of recycled materials and the instructions for you to make your own gorgeous things at home. We will
distribute these to Coastal Youth, HITS, Words and Pictures Gallery, Voyage, Just a Pound, Teignmouth, and anyone/anywhere else that would like to be a pick-up point. Please take no more than you need and if possible leave a donation in the tin, so we can keep going for longer.
If you are a care home or support service and would like some of our materials packs please let us know, we will deliver them to you.
Email trailartuk@googlemail.com
You can also pick up a pack from Kingsway Residents Association and they will be holding a weekly competition for the best craftwork of the week with Easter Eggs for the winners!
If you are self-isolating, we will do our best to get them to you.
In the next couple of weeks, we will be inviting you to help make work for
largescale art installations. More details to come!
This is a time of reflection for us all and TRAIL are inviting you to join us in
thinking about our impact on the planet and we will video our Plastic
Reduction Workshop for schools for you to watch with your families.
We also hope to have an Ecobrick Workshop Webinar, but we need to get our heads around the technology first!
The exhibition is still going ahead unless the situation changes. People can
enjoy the artwork at a safe distance from each other and get some sunshine
and fresh air. We will follow the guidance of Teignbridge Leisure and our
insurers on this.
We truly hope that the TRAIL will provide some positivity in such turbulent times.
If you would like to sponsor us then please go to our Supporting TRAIL page
.

We rely on sponsorship to help us fund TRAIL.
Making a sculpture is an excellent way to pass the time, so please enter your proposals and get making! We have great prize money and without the artwork we don't have an exhibition at all! Click on the

2020 Artist Brief  page to read all about it.
Stay calm, be kind and keep crafting. oh and wash your hands!
Amy and Sam at TRAIL HQ
Here are our first three activities, check back daily for more
Thank you to the local businesses that have helped us so far
Remember to support your local businesses, shop local
TRAIL 2020 Artist brief is now available
TRAIL's Adventures in Plastic Reduction and Redemption
Click here to read our Plastic Reduction and Redemption blog and to see what is next for 2020
2019 sponsors of  TRAIL 

Our warmest thanks goes to all the businesses and organisations that donate time and money to help us produce this event.
TRAIL future events, TRAIL activities and more will be posted here as it comes in so keep popping back for more …
Let this year, be the year of change for the better for our environment.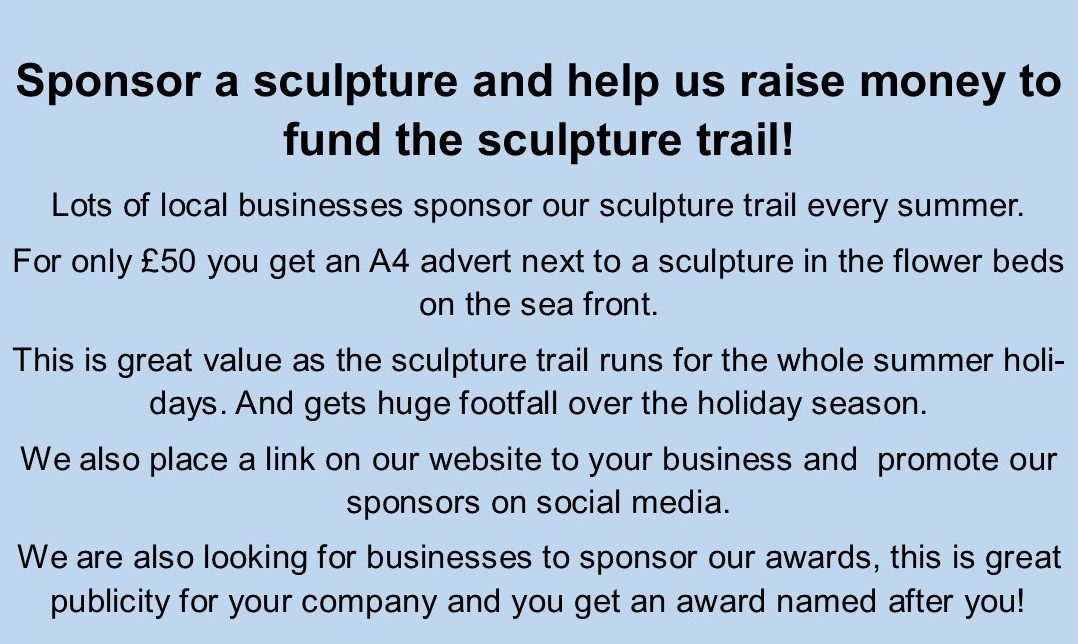 For more information on sponsorship or volunteering with TRAIL please contact us at trailartuk@googlemail.com
TRAIL is powered by volunteers