Welcome to
Teignmouth Recycled Art In Landscape
TRAIL is a voluntary artist led organisation raising awareness of  environmental issues through art and education.
Established since 2005, TRAIL continues to give professional artists, schools, community groups and amateur artists the opportunity to create and exhibit large scale art works for an outdoor environment.
TRAIL website brings you links on current events, issues and new findings on an environmental, recycled and education theme, that help us to improve environmental awareness.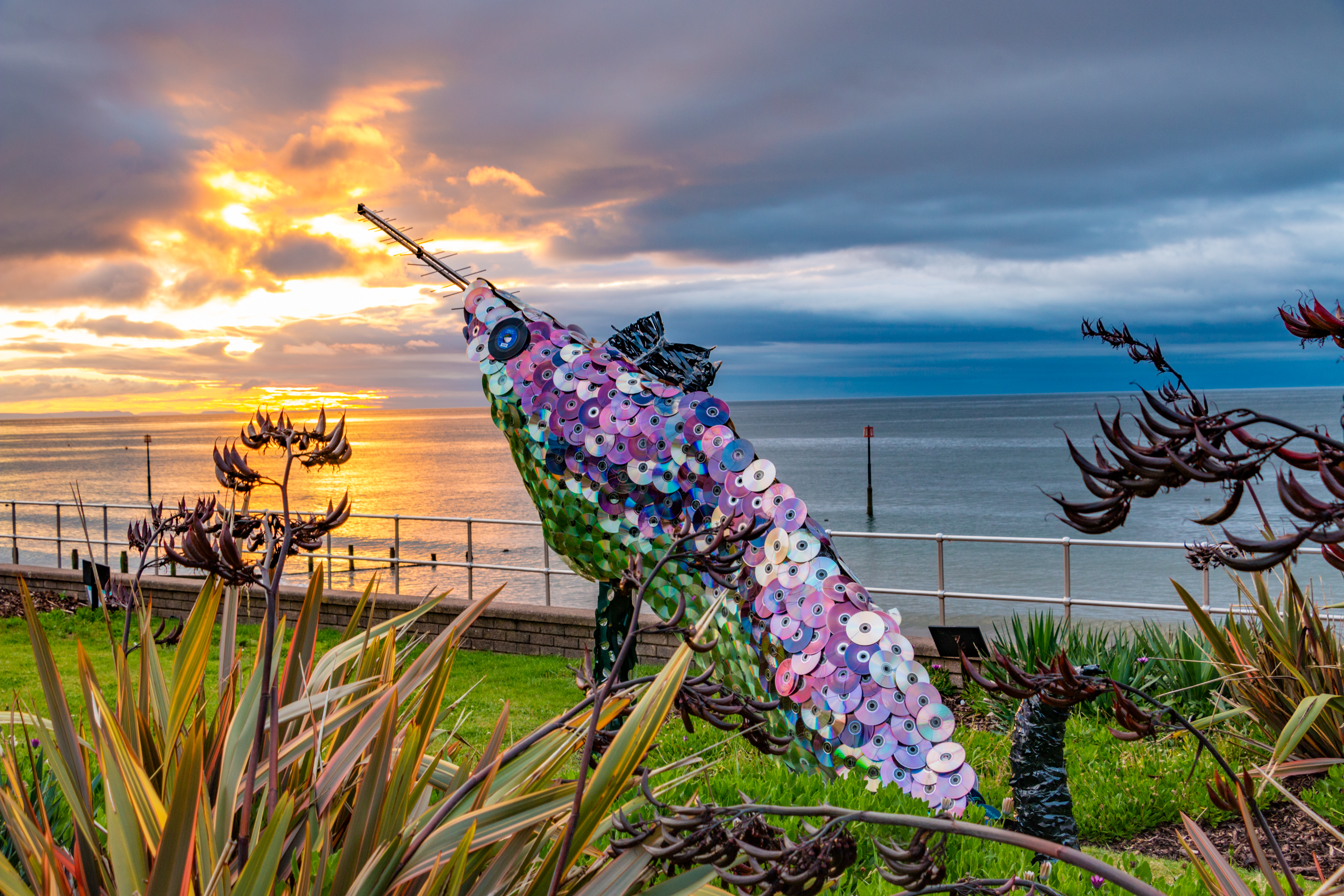 TRAIL 2018 
Submission time is still open. For your chance to exhibit in the TRAIL 2018 Outdoor Sculpture TRAIL, Indoor TRAIL and for more information see our Artists Information page.

Slurper made his entrance…………….
THREE seaside resorts in Teignbridge hosted ' Slurper straw monster' over the bank holiday weekend as they look to put an end to single-use plastic.
Events in Teignmouth, Dawlish Warren and Dawlish were held to raise awareness of the environmental issues caused by drinking straws.
The respective towns have been supported by the Marine Conversation Society (MCS) the UK's leading marine charity.
'Slurper' was showing off a waistcoat made entirely of plastic straws, collected by the TRAIL (Teignmouth Recycled Art In the Landscape) group.
Amy McCarthy, from TRAIL, said: 'The recycled straw waistcoat is the culmination of three months' worth of used straw collection and a straw amnesty in Teignmouth, organised by our artists.
'We collected around 50,000 straws from local businesses and persuaded most of them to stop using straws in the process.
'The sculpture took two weeks to make, using roughly 30,000 of the straws.'
There are only 'a handful' of Teignmouth businesses which are yet to go straw-free, while 40 in Dawlish have made the pledge.
'For an item that we often use for just a few minutes – even less time than a single-use carrier bag – plastic straws really do "suck",' added Emma Cunningham, the senior pollution campaigns officer for MCS.
'This fantastic effort in Teignmouth and Dawlish has only taken a few months. We're really proud to have been able to support TRAIL, the councils and Dawlish Against Plastic in this.
'Let's hope we can get all the local businesses on board very soon.
TRAIL would like thank Sarah Holgate and the amazing Resort office team, Teignbridge district council, Teignmouth town council, Marine Conservation Society, The Environment Agency and our wonderful local
Teignmouth businesses for working together towards a plastic straw free Teignmouth and for making this event possible.
Here are our business heroes of Teignmouth that no longer use plastic straws, many of these business have gone further than that and have changed some/all packaging and single use plastics too
Teignmouth Heroes 
The Blue Anchor ~Molloy's ~ The Jolly Good Fish Café ~ Arnies Sarnies ~ Carols Cupcakes ~ Bocadillo ~ Censis ~ Coasters ~ Luders ~ Dicey Reillys ~ View ~
Danny's Fish and Chips~ The Pantry ~ Perrylicious ~The Lemon Tree ~ Jurassic Golf ~ The Ice Cream Cones ~ Trade Winds ~ The Jolly Sailor ~ The Harbour Fish bar ~
The Devon Arms ~ The Ship Inn ~ The New Quay ~The Seafood Deli ~ Relish ~ The Eastcliff Café ~ Waitrose ~ Twenty Six Café & Bistro ~ The Colosseum ~
Oystercatcher Café ~ The Cherry On Top ~ Tea by the Quay ~ Finn McCools
For more event information check out our events and what's on page. New information and events are added all the time so make sure you keep checking!
Registration for Outdoor and Indoor TRAIL is open
Registration will close in….
00
Days
00
Hours
59
Minutes
44
Seconds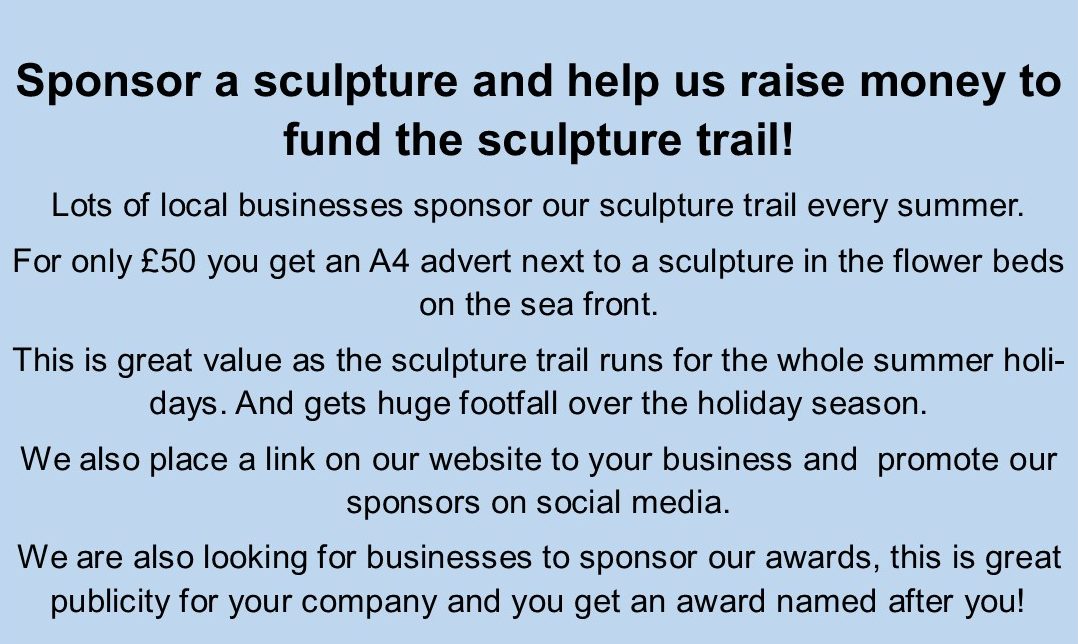 For more information on sponsorship or volunteering with TRAIL please contact us at trailartuk@googlemail.com
 TRAIL 2017 was another year of  success, with thanks to all the businesses, volunteers, public, artists, community groups and TAAG 
Thanks also goes to
for placing us in their local store's collections and for their support of TRAIL 2017

who place us in the Community Matters green token boxes and also for their ongoing support of our event.
A full list of businesses that have supported TRAIL 2017  is available to view at the bottom of this page
TRAIL is powered by volunteer staff 
Our warmest thanks goes to all the businesses and organisations  that donate time and money  to help us produce this event.
TRAIL 2018 Sponsors