Welcome to
Teignmouth Recycled Art In Landscape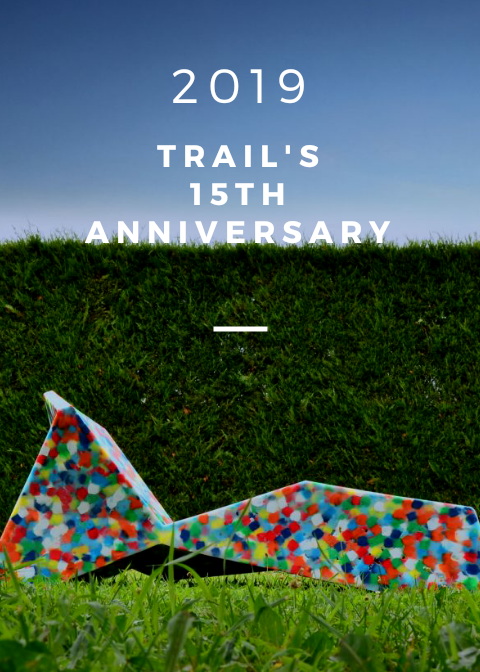 TRAIL is an artist-led, voluntary organisation focusing on raising awareness of environmental issues through recycled art. The acclaimed annual sculpture trail, along Teignmouth Sea Front, takes place for the duration of the summer season along the South Devon coast.  Alongside our main annual exhibition, Indoor TRAIL showcases the best in recycled art for your home in a gallery setting. We run regular workshops, make sculptures for environmental campaigns and organisations and work with local schools and community groups.
2019 is TRAIL's 15th anniversary and continues to give professional artists, community groups and amateur artists an equal platform to exhibit experimental work and is a unique opportunity to exhibit large scale, recycled sculpture in a public space with no cost to the artists.
TRAIL website brings you links on current events, issues and new findings on an environmental, recycled and education theme, that help us to improve environmental

awareness.
2019
Click on the TRAIL 2019 artists page for more information on the artists and sculptures that are making the 2019 sculpture TRAIL
With less than two weeks to go until the opening of the TRAIL 2019 Outdoor sculpture TRAIL we are happy to announce the sponsors for this years artists awards 
TRAIL's 15th Anniversary sponsors
[smoothslider id='1′]
Our warmest thanks goes to all the businesses and organisations that donate time and money to help us produce this event.
What is TerraCycle? TerraCycle is Eliminating the Idea of Waste® by recycling the "non-recyclable." Whether it's bread bags from your home, pens from a school, or crisp packets from your work, TerraCycle can collect and recycle almost any form of waste.  Partnering with individual collectors, as well as major consumer product companies, retailers, manufacturers, municipalities, and small businesses across 20 different countries
Why are we collecting? Each piece of plastic that we throw 'away' ends up in landfill or incinerated in a linear way, that plastic then has no purpose or value to anyone, but by recycling, we put that plastic back into the cycle of purpose and value and we save energy,  resources and our planet by doing so.
---
2018 Overview
2018 was a t
ruly amazing year with so
many achievements.  TeignVironment, TRAIL's sister group begun its work of running weekly workshops (click here to visit the TeignVironment page for more info).
TRAIL created a giant coat made from over 30,000 recycled straws for The Marine Conservation Societies, Slurper the straw monster whilst working with the resorts office and local businesses to make Teignmouth Town 95% single use plastic straw free. For the Environment Agency to mark World Oceans day we created a large selfie sculpture made from hundreds of discarded plastic bottles from a local marathon. 2018's outdoor show saw lots of artists new and returning, community groups and schools taking part an interesting and thought provoking collection of art.
We hope this year sees more successes and changes for the better to our environment as we continue to educate through art the many messages that are so important to know.
TRAIL future events, TRAIL activities and more will be posted here as it comes in so keep popping back for more ……….
For more event information check out our events and what's on page. New information and events are added all the time so make sure you keep checking!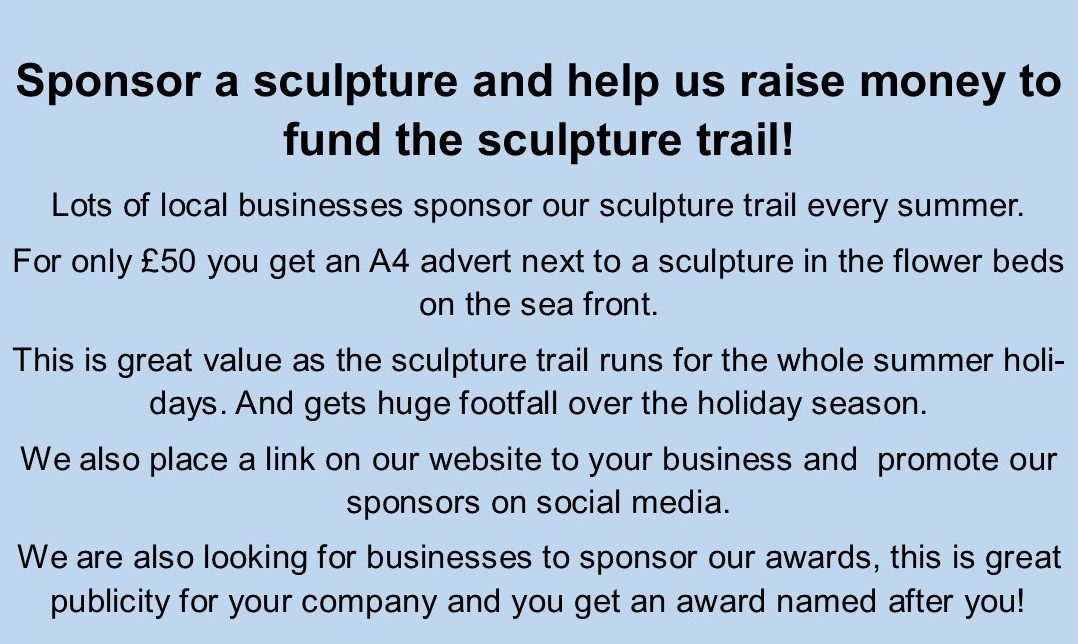 For more information on sponsorship or volunteering with TRAIL please contact us at trailartuk@googlemail.com
TRAIL is powered by volunteer staff
Our warmest thanks goes to all the businesses and organisations that donate time and money to help us produce this event.
[tribulant_slideshow gallery_id=2]