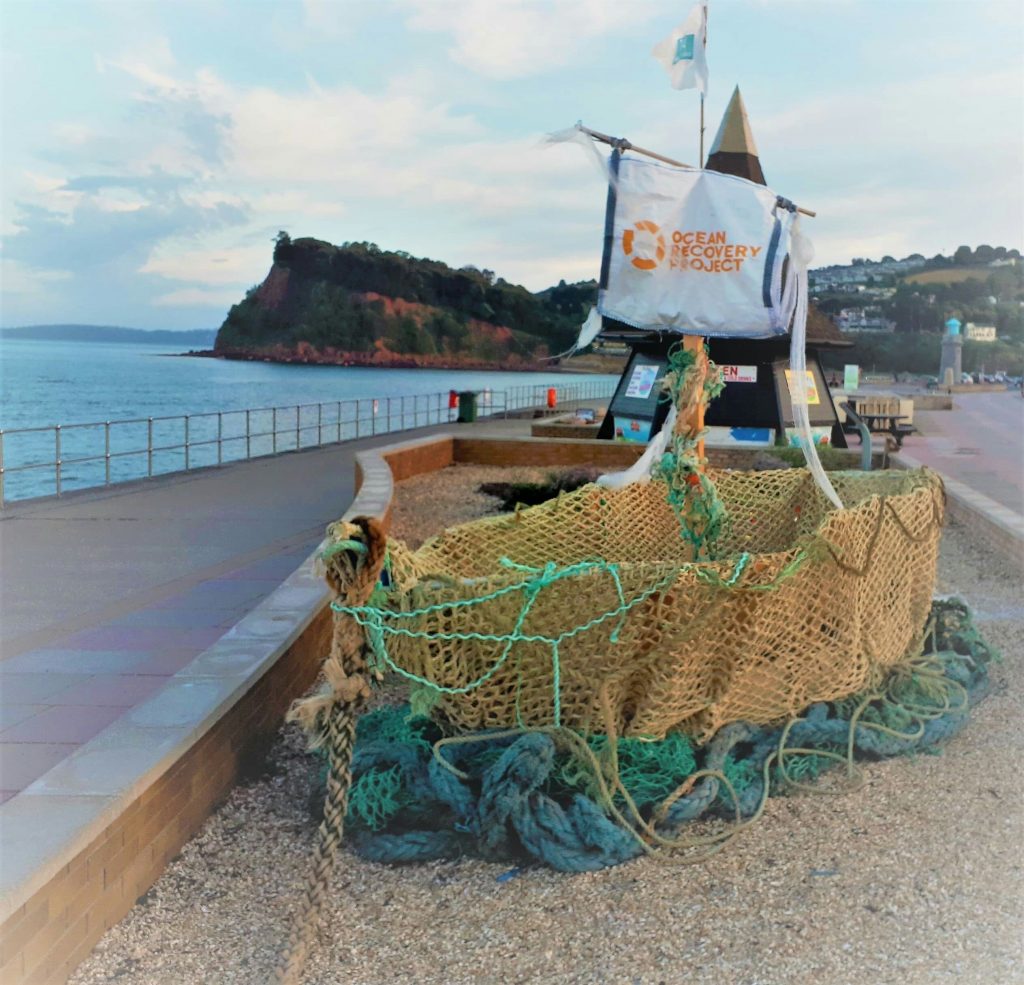 Welcome to
Teignmouth Recycled Art In Landscape
TRAIL is an artist-led, voluntary organisation focusing on raising awareness of environmental issues through recycled art. The acclaimed annual sculpture trail, along Teignmouth Sea Front, takes place for the duration of the summer season along the South Devon coast.  Alongside our main annual exhibition, Indoor TRAIL showcases the best in recycled art for your home in a gallery setting. We run regular workshops, make sculptures for environmental campaigns and organisations and work with local schools and community groups.
We are delighted to announce that the 2020 TRAIL outdoor exhibition will go ahead. Thanks to Teignbridge leisure's approval we will open our annual sculpture TRAIL along Teignmouth seafront from the 20th July 2020
In addition to this, TRAIL will also be joining Devon Open Studios for the first time this year allowing our wonderful artists to have an extended platform to exhibit their work and in turn reach a wider audience.
An indoor exhibition of recycled art created by artists, schools, community projects and other organisations will be installed at Pavilions Theater, Teignmouth This will be a varied display of work in the windows throughout August until late September (check back for more details on Art for sale and dates of this exhibition)
If you would like to sponsor us then please go to our Supporting TRAIL page

.

We rely on sponsorship to help us fund TRAIL.
Making a sculpture is an excellent way to pass the time, so please enter your proposals and get making! We have great prize money and without the artwork we don't have an exhibition at all! Click on the

2020 Artist Brief  page to read all about it.



Amy and Sam at TRAIL HQ
Thank you to the local businesses that have helped us so far
Remember to support your local businesses, shop local
TRAIL 2020 Artist brief is now available
TRAIL's Adventures in Plastic Reduction and Redemption
Click here to read our Plastic Reduction and Redemption blog and to see what is next for 2020
2019 sponsors of  TRAIL 

Our warmest thanks goes to all the businesses and organisations that donate time and money to help us produce this event.
TRAIL future events, TRAIL activities and more will be posted here as it comes in so keep popping back for more …
Let this year, be the year of change for the better for our environment.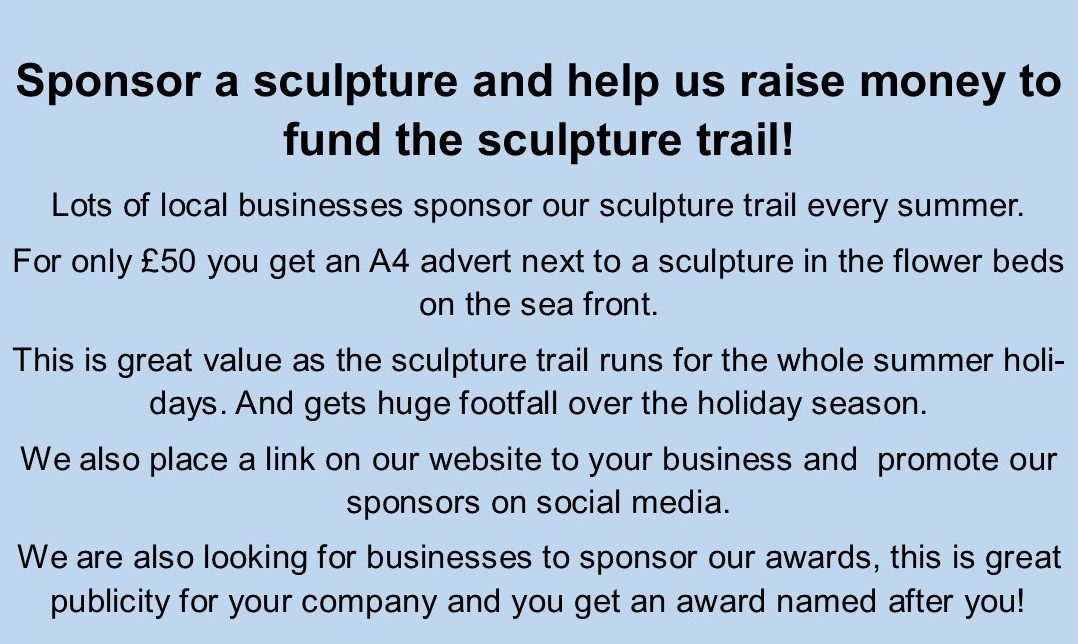 For more information on sponsorship or volunteering with TRAIL please contact us at trailartuk@googlemail.com
TRAIL is powered by volunteers