The train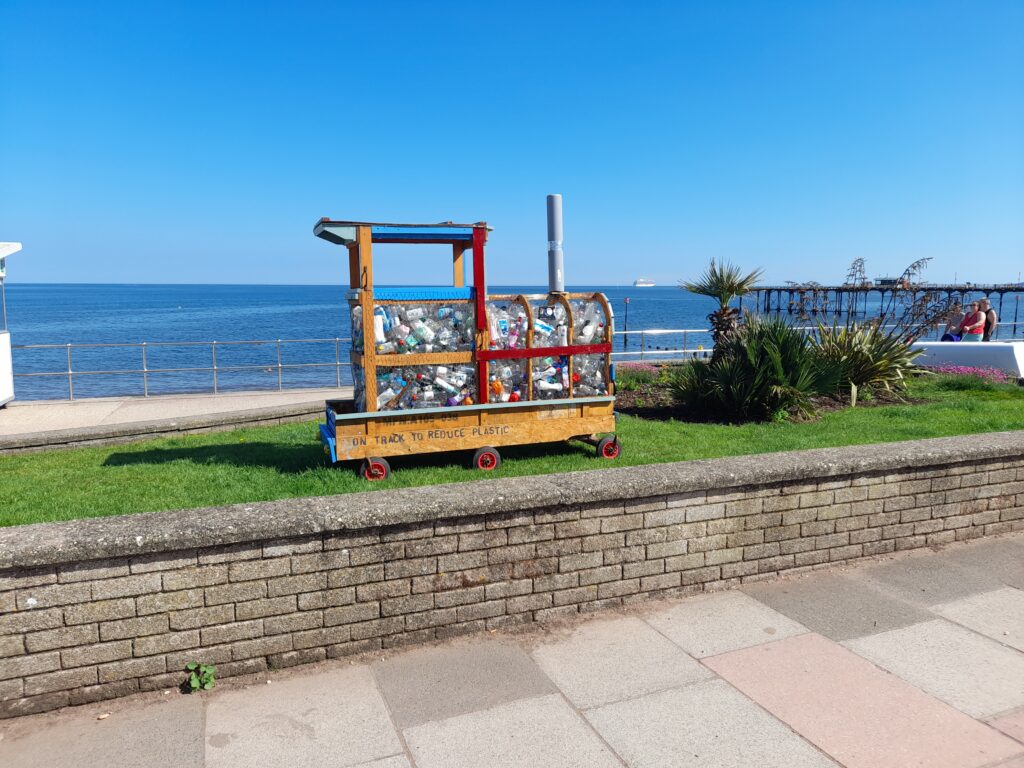 We wanted to involve the community, so after sourcing the base and wheels (eventually used as buffers) from the Brunel Road Recycling Centre, we took it to Dawlish Community College, where the technician used recycled wood to build the superstructure. The train then moved to Gatehouse School where pupils and staff added the wire mesh, plastic bottles and painted the wood.
The train symbolises the journey we need to take to reduce our consumption of plastic. "On track to reduce plastic" – recycling is not enough. In the UK, we buy 7.7 billion plastic bottles every year.

We entered the Dawlish Carnival parade in 2019 and won First Prize, being the only entrant in our category!! The train was on display at the crazy golf facility in the town centre and then at The Manor House. It took part in the 2019 Teignmouth and Dawlish Lantern parades. We are delighted to be able to enter the train in the Trailart Recycled Art In the Landscape exhibition.