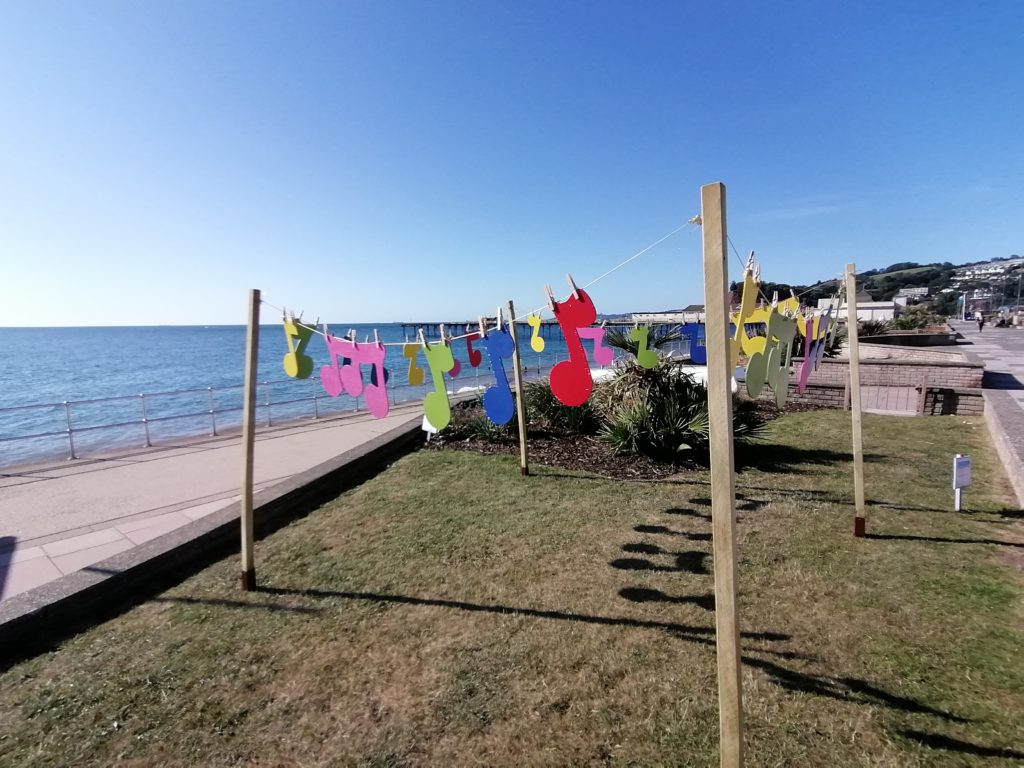 Musical Memories Of The Lockdown by Steve Apelt
We have all struggled during the lockdown period, some more then other's but with support, love and music we have been able to get through.
I myself, have found great satisfaction in listening to music and I'm sure like a lot of us will remember lockdown in years to come with some particular uplifting songs.
What's your musical memories?
This installation is made of recycled wood and maybe lots of musical memories!
I only wish I could make up a song with the word's…. "Reduce, Reuse, Recycle"!!
Can you?
Steve Apelt Productions www.steveapelt.co.uk