Flower fest by Make It Thursday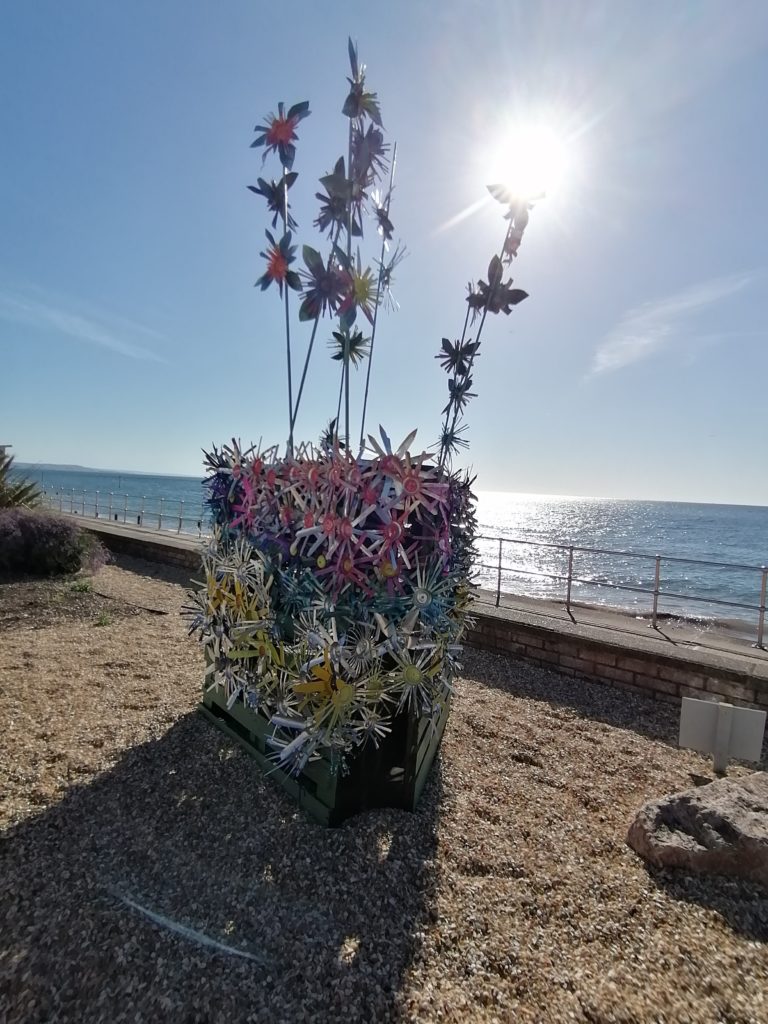 Post lockdown 'parties', drunken gatherings and irresponsible beach goers have been responsible for a huge increase in coastal littering.
Hundreds of beer cans, bottles, BBQ's, plastic bags and other litter has been left upon our beaches.
It has been such a disappointing and sad sight to see.
Help us to keep Teignmouth looking lovely.
Be responsible, pick it up, put it in the bin or take it home to recycle.
Made from beer cans and reclaimed pallets