The Plastic Carousel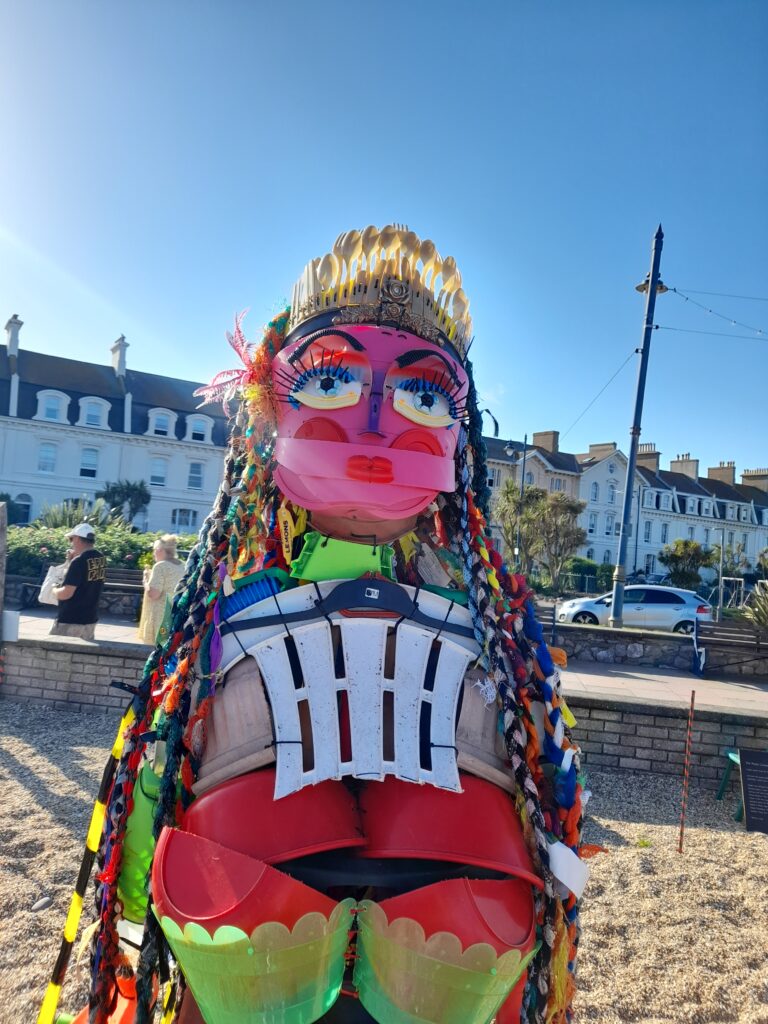 The Plastic Carousel
Gather plastic from the shoreline, my friends,
but leave the gaudy pedalos,
umbrellas, white waves of sunbeds,
bright rows of beach huts, your Tupperware lunch…
Recycle plastic. Grind it up, my friends.
Advance the micro-plastic storm.
Plants absorb it. The seas are soup.
Plastic is the new organic, my friends;
gourmet plastic for Barbie and Ken self,
Build-A-Plastic-Species workshops.
Relax! Thunberg. Attenborough! Calm.
mould-a-heart dot com and brains on the shelf