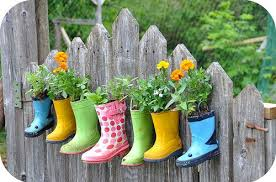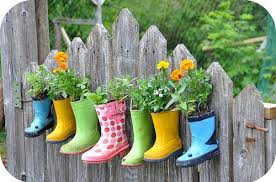 Welcome to TRAIL Education Resource Bank, here you will find links to resources that will help you on your way to plan, prepare and run your own lessons/workshops or groups with environmental themes.
We will continue to add resources to our website and bring more up to date information on environmental issues, themes and topics for you to access and share.
Recycle Now guides you through the process of setting up and maintaining effective recycling schemes and also provides information, advice and activities for primary and secondary schools.Their easy to use resources can help you to deliver key concepts of the Citizenship Curriculum for KS3 too. This website is a must to visit.

National Association for Environment Education 
Environment education opportunities, learning and case studies in EYFS, KS1 and KS2, lots of information and a good read, the case studies show how schools in the Birmingham area have carried out outdoor environmental education in and out of school
If you are  looking an idea for the next science fair or a class project, WWF have a collection of project ideas that cover a number of issues relating to the natural environment.
Keep Britain Tidy runs the international Eco-Schools programme in England and is all about getting school communities to be more sustainable.
Offers information for pupils and teachers, key stage activities, games and facts.
DHL offer a range of activities for Key Stage 2 pupils relating to reuse and recycling of Waste Electrical and Electronic Equipment (WEEE). You will need to create your own login to access resources.
Naturenet is a voluntary enterprise that provides a good online resources for practical nature conservation and countryside management. Based in the UK, and most of the information available on Naturenet relates to the UK, particularly England.
This website has lots of video games, downlaods and printables.
This site provides lots of KS2 curriculumpacks and worksheets
Sustainability and Environmental Education (SEEd)
SEEd is a registered charity that identifies, promotes, enables and supports environmental education and education for sustainable development in the UK. It is an umbrella membership organisation for Non-Government Organisations (NGOs), schools, colleges, universities, local authorities and educators interested in Environmental Education and the environment.
National What Week?   from Apple Day to World Meteorological Day, here is a list of all the days, weeks and so on that have environmental issues or nature attached to them.
New Ideas in Environmental Education an article about using Native American stories in education, accompanied by some stories you can use yourself.
Roots & Shoots: Mission Possible provides sets of activities for teachers to use both in and out of the classroom to encourage pupils to learn about people, animals and their local environment. This lovely website has lots of live activities, activity ideas and resources and is well worth visiting often.
Education for Sustainable Development Scotland: involved in environmental education in Scotland? This one's for you
Get your school walking! a nice website that has lots of information, challenges and resources to help you to get your school walking.
Wiltshire Wildlife TrustThis is another great website with printable packs, stories, activity plans, action plans.
Climate Futures, from the Centre for Science Education and the Comino Foundation, is a contemporary curriculum resource that focuses on unraveling the complexity of climate change and environmental issues for lower secondary and upper primary students (10-14 years old).
Coastal Explorer: Ideal for teachers and students needing coastal Geography resources at Key Stage 2.
Design council Green Day
Green Day is an event plan for schools about climate change, sustainability and the built environment. A downloadable/printable pdf is available, full of ideas, plans and information on running a "Green Day" at your school also contains useful organisation and resources section.
Young People's Trust for the Environment and Nature Conservation: a very good site with a range of environmental resources suitable for teachers and for students. A great many well written and sensible fact sheets on all sorts of animals, and environmental issues.
The Institute for Earth Education (U.K.): Good info on some great courses you can attend.
Scottish Interpretation Network: based in Scotland, but welcomes ideas and contacts from elsewhere.
Eco-Schools is an international award programme that guides schools on their sustainable journey, providing a framework to help embed these principles into the heart of school life.
Green schools project provides resources and support to schools to engage them in environmental projects, building their skills and aspirations while encouraging them, their community and wider society to live in a more sustainable way. Membership costs apply.
As well as a dedicated education area for teachers and students, the MET office also provide information on how weather forcasts are created, weather artifacts and books held in their library and archive and information on the training provided at their world renowned college.
Recycle more is a wonderful website I recommend as a must to visit, this website is full of information, ideas, printable resources and legislation suitable for primary and secondary schools, businesses and home.
This website provides resources, lesson plans etc for EYFS up to 16+. Topics include fair trade, climate change, sustainability and environment 
GLOBE
The Global Learning and Observations to Benefit the Environment (GLOBE) Program is an international science and education programme. In addition to the Teacher's Guide, you can explore Resources for GLOBE teachers, the Earth System Science posters and activities, videos and music, suggestions for ways to implement GLOBE in a range of curricula, and webinars of teacher involvement in GLOBE.
Free, colourful printable posters for schools reminding children to reduce and recycle. Also in Welsh and Gaelic.
Twinkle have a lovely collection of printable educational resources, aimed at children at KS1 and KS2 level.
How did you do?
Have you run a workshop, lesson or group with en environmental theme? has your school, club or workplace made environmental pledges or changes? Let us know how you have done, share your experiences with us and help us to help others to educate and inform on matters that will help us shape a better, cleaner, safer environment for us all to live in.
Email your plans, experience, ideas/photos to Sam Lock at trailart@googlemail.com.  We will never publish any data without further consent from all parties involved.